There are many reasons why upper management and other business units might be hesitant to embrace the UX testing process. They might think it's the UX team's responsibility to "make a great UX" or they already have their ideas on where to allocate the budget. But do they know that:
72% of users switch to the competitor in case of bad experience?
(Source: Stardust)
companies with high UX investments tend to double their revenue speed?
(Source: McKinsey)
the empathy gap is real?
(Source: Capgemini)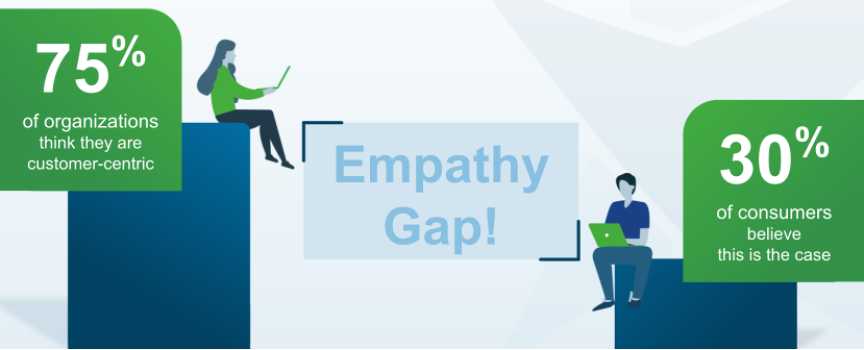 The UX is an essential part of how users judge a product. It's what sets a company apart from its competitors, what may boost the Net Promoter Score and reduce customers' negative feedback.
To convince executives that UX testing is necessary, you'll need to make sure it aligns with your company's business goals. If customers' happiness is key for your business, then UX testing is certainly needed. So here are five ways to justify UX costs to other business units.
1. Up to 9,900% of ROI!
Top-level executives with the tightest budget are most likely to be persuaded by the fact that UX testing provides excellent ROI. There is a reason why prominent names like Amazon, Google, and Apple invest heavily in user experience research.
Numerous studies back the significant return on investment. According to Forrester, every dollar spent on UX (research and testing) yields a return of a minimum of $2 to a maximum $100. We are talking about a 9,900% return on investment! When compared, the top ten businesses in user experience beat the S&P 500 index by almost three times.
2. It saves time and money to the Dev team
Any business's management is concerned about an expense's prospective returns. However, UX (research and) testing may save businesses money. Even though UX testing and research is not a one-time investment, it can ultimately save a company time and resources.
According to a recent study, 54% of developers spend between 10 to 20 hours each week solving issues rather than writing code. With UX testing, bugs stemming from user experience can be spotted ahead of time, saving a company on development time and allowing developers to focus on creating more functions or products.
3. It creates a better user experience
UX testing is meant to help create a better user experience, leading to happier customers and more satisfied employees. With UX testing, issues that could impact the customer experience are caught ahead of time, minimizing the chance of frustrated or unhappy customers. This leads to better product reviews and fewer complaints for the customer service team. Also, happy customers are more likely to recommend a product.
Concerning customer service, the important takeaway for businesses to understand is that better customer experiences lead to more sales. According to the Digital Transformation Institute, customers are ready to pay extra for a superior customer experience in 8 out of 10 cases.
If you run UX tests before the go-live, you can rest assured that anything you show online has already been customer-approved. We guarantee you'll sleep better knowing this!
4. User-friendly designs lead to higher conversions
Having a beautiful website is not a foolproof method to having high conversion rates and more sales. If websites fail to meet the users' needs, then it will lead to lost profits. A beautiful site may attract customers, but great UX is what converts them.
According to Digital River, 70% of consumers abandon purchases due to a negative user experience. By simply investing in user testing, an eCommerce business can reduce the risk of cart abandonment and lower its website bounce rates.
5. Some things just can't be done in the lab
There's a lot to say about this. For example, does your team and the buyer persona match? If you are testing the UX on your own, you could simply not see the real struggles of your users. Imagine if you are making an app for dating, and your team is made of dozens of 50-year-old married men and women, long beyond the need to engage in a dating market. Or imagine you are making an app that collects information about all the public transportation in the city, but you live in a small town and drive your car all day. In these scenarios, you don't know the real struggles of a commuter or someone looking for a new partner. It would be hard for you to empathize with the target user.
Also, a vast pool of devices may not be available for you to test on. Even more so: a combination of devices, browsers, and OS. (See Device Compatibility Testing)
Finally, you might need to go live in another country with another language and culture. We strongly recommend you test with users from that place, or you might regret it later. (See Geo Testing)
It's your turn to justify UX Testing costs to any BUs!
If UX testing cost justification comes up in conversation, be convincing by mentioning the reasons and statistics above. User experience research is an excellent investment, as it benefits the business in several ways. Most importantly, the investment into UX research will lead to happier customers, more productivity, and higher profits.
If you need more data or case studies to prove your point, don't forget to contact us!